KittyGame
I also go by:
KG
KumaG
Gomatha
Baldwin
So, what do I do?
I make games (or at least, aspire to).
Right now (), I make Guy fangames.
Using the YoYoYo engine for GMS1, I try to branch out and try new ideas by
combining other game ideas with basic fangame rules.
I started making games around the end of 2018, took a long break,
and eventually came back when I collaborated with dono
on I wanna be the BHG in the summer of 2019. We eventually worked on the sequel,
I wanna be the Matryoshka, in early 2020.
Matryoshka later got remade into Matryoshka SP. This version improved the bosses,
and is the definitive way to play Matryoshka.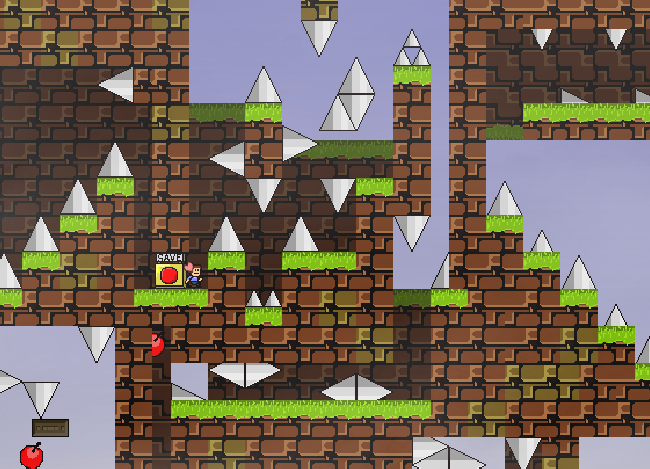 A screenshot from Matryoshka, featuring the protagonist, Tassel.
After working on Matryoshka, I spent lots of time
working on my own big game, Panasonic Bluray.
This game is significantly longer than my others.
It is about the now-defunct hardware store HHGreGG
and an ancient relic.


A screenshot from Panasonic Bluray, featuring
a desolate factory on a snowy mountainside.
I have also worked on many major collaborative projects since 2020.
I made parts for Jingle Jam, I Wanna Go Back To Basics, and Needle Hatena.
I also assisted with the development of Needle Hatena.

I make music (sort of).
I have been playing piano for almost 10 years now.
I have also explored DAWs such as LMMS and musagi.
In 2018, I made a remix of a song from Liquid Kids.
I also wrote and arranged the ending song of Matryoshka.